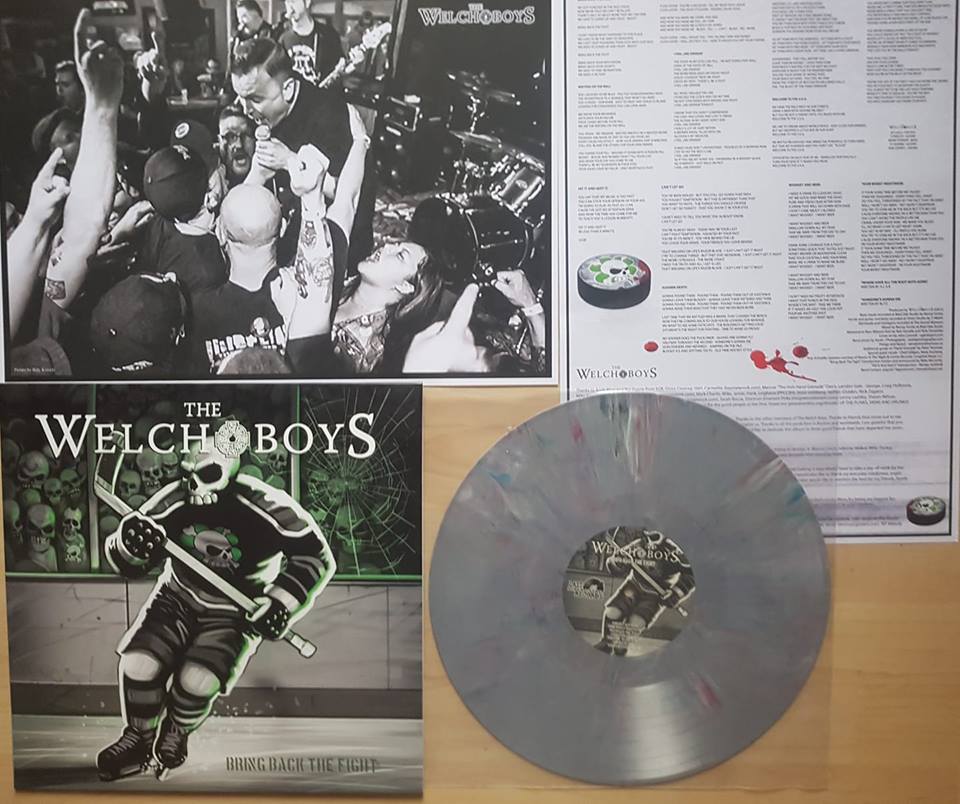 Bring Back the Fight
by The Welch Boys
€

12.90
---
---
THE WELCH BOYS are a street punk band from Boston featuring members of SLAPSHOT and THE BLUE BLOODS. Raised and bred on the many great Boston punk and hardcore bands, THE WELCH BOYS emerge with a sound that is a perfect mix of punk rock, Oi!, and east coast hardcore.
1. Bring Back the Fight
2. Flesheater
3. Where Have All The Boot Boys Gone?
4. Hand Grenade
5. Belly of the Beast
6. Hit It and Quit It
7. Can't Let Go
8. Whiskey and Beer
9. Your Worst Nightmare
10. Writing on the Wall
11. I Feel Like Drinkin'
12. Welcome to the U.S.A.
13. Sudden Death
14. Someone's Gonna Die
Limited to 546 copies on several colours...
6 blue
11 random coloured mix marbled
19 rose
23 yellow
44 clear green
47 green marbled
83 grey
86 purple
99 dark purple
128 mint green